Display Mannequin Has Been Used For Hundreds of Years in the Wold. Now, It Could Help Solve Individual Clothing Store and Apparel Company Window Display Problem Today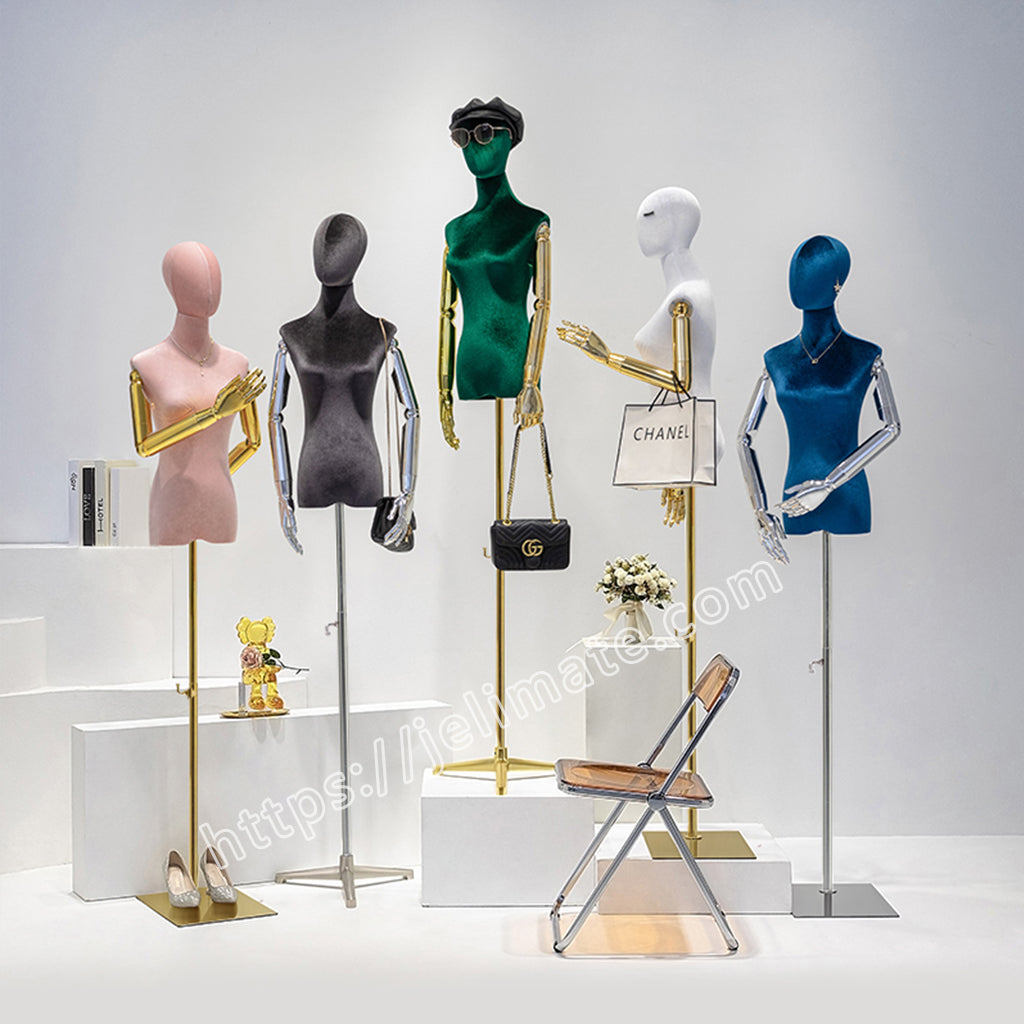 Let's talk about the origin of Mannequin Model Props.
The Model Props themselves are imported. In 1573, the Italian-monk Saint Mallorco Made a doll-like mannequin of wood and clay and decorated it with scraps of rag. This was the early mannequin in the past century. After Later Soon, the mannequins were introduced to France. And where a dressmaker in Paris used them to show new clothes to her customers. The effect was unexpected, causing a great deal of imitation among tailors. At the time, people called this mannequin dressed in fashion a  "fashion model".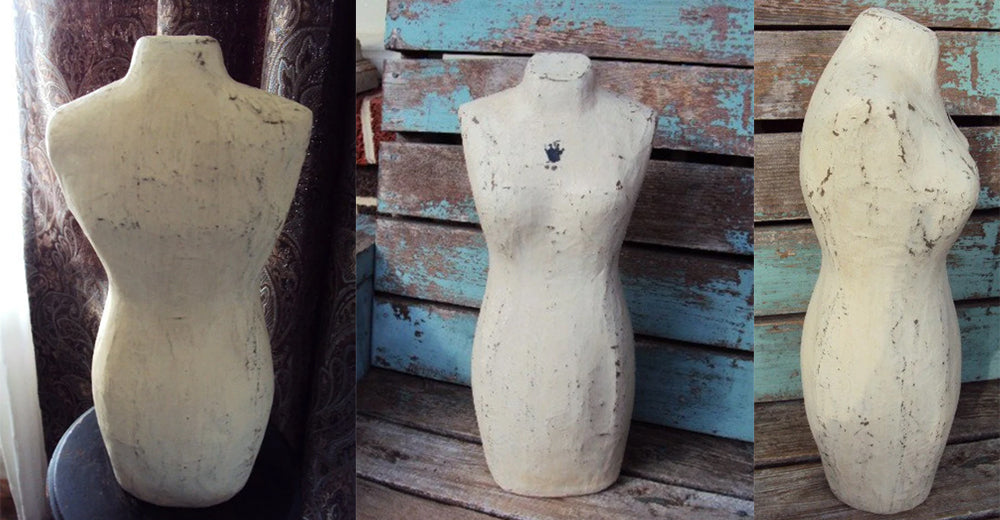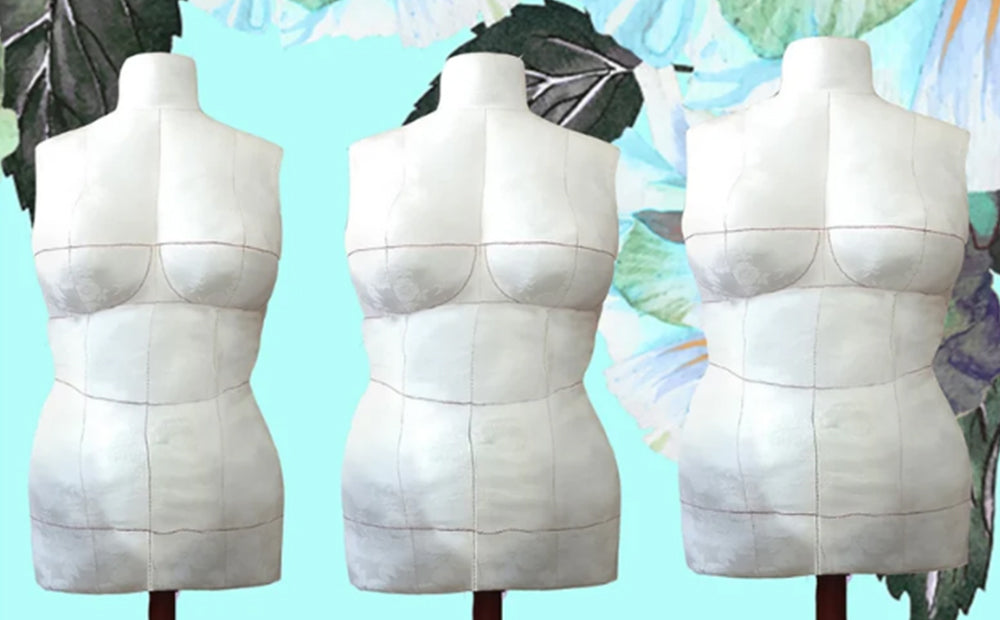 Now, in 2022, we have moved away from the traditional sticker model, as well as we have the new fashion flocking velvet display mannequin with electroplated golden arms instead of normal old Vintage Style
ln raw wood arms.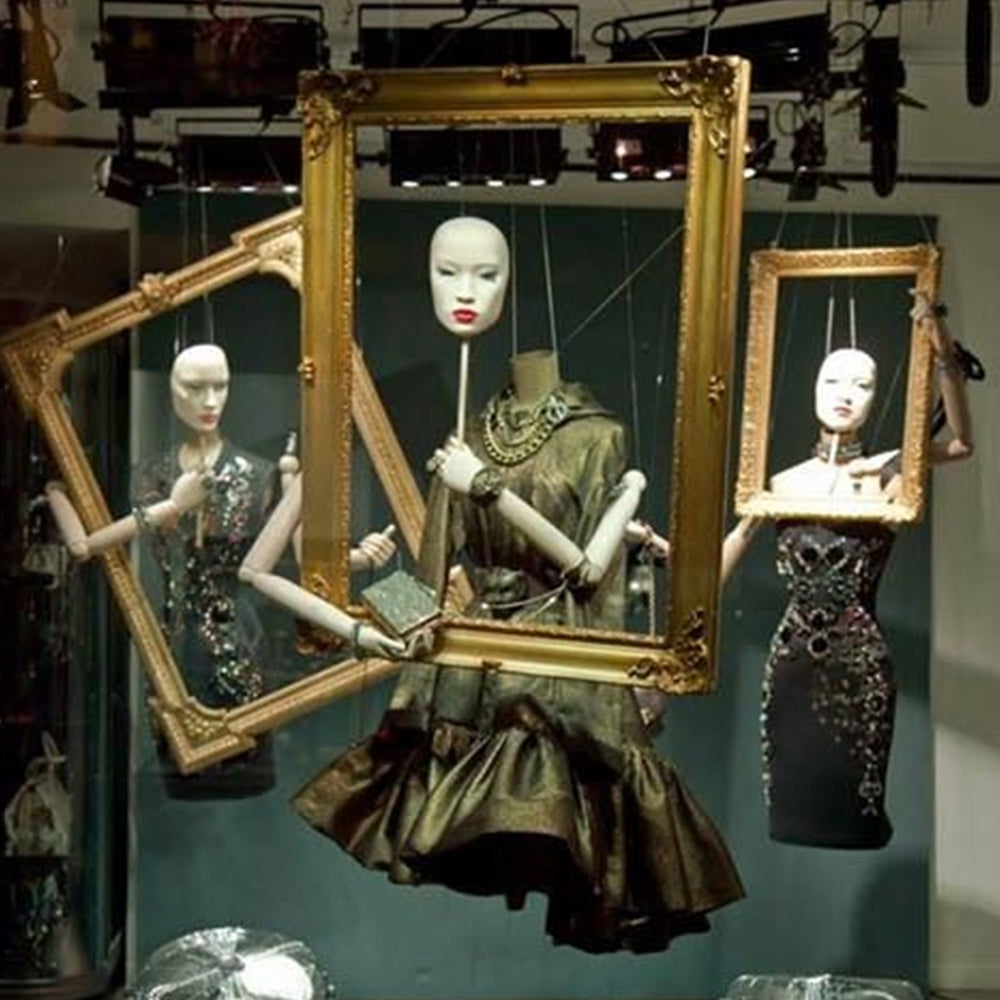 Let's see our fashion display velvet mannequin: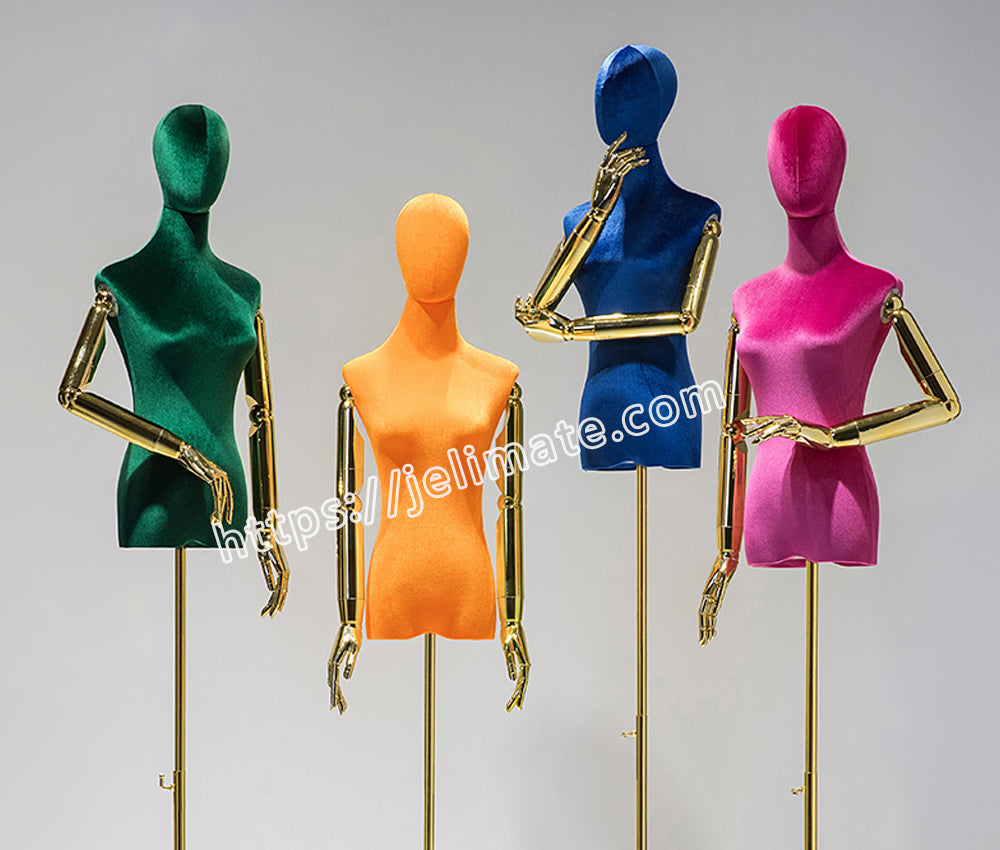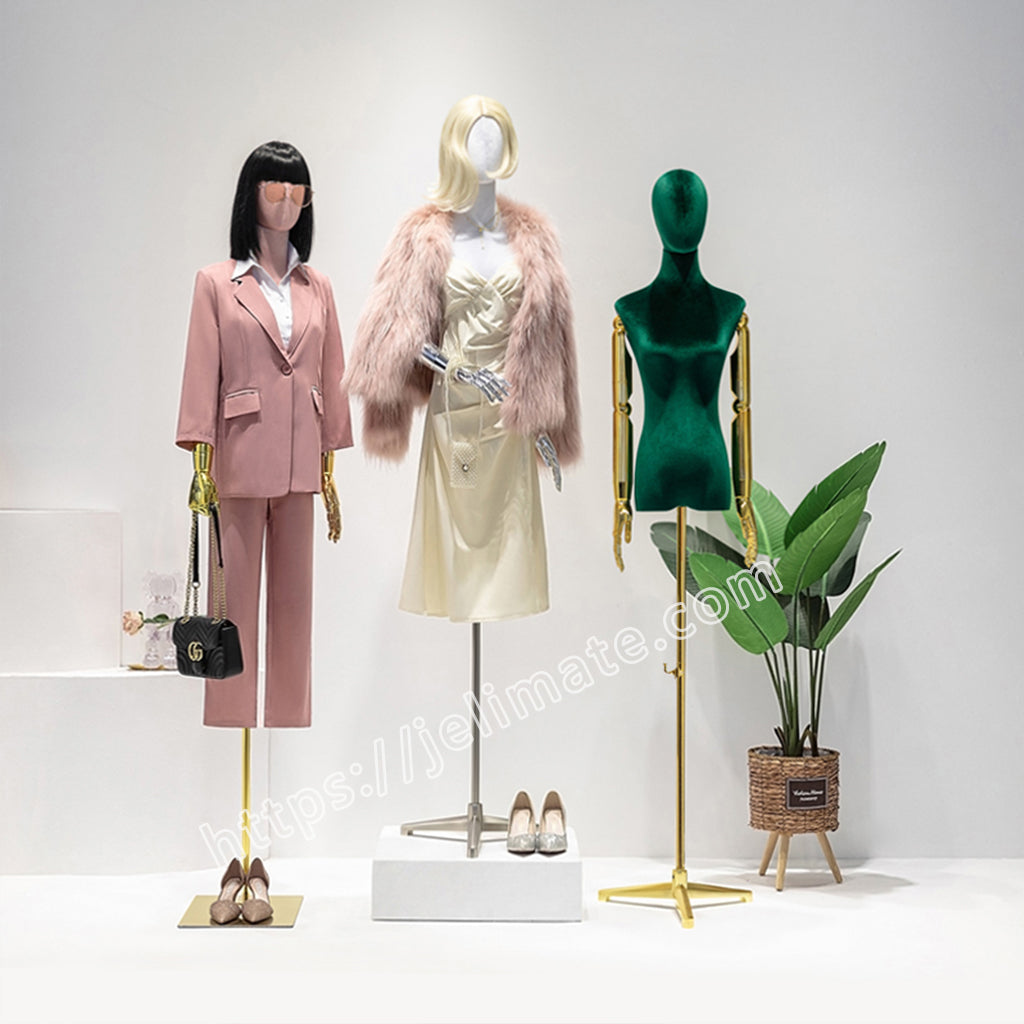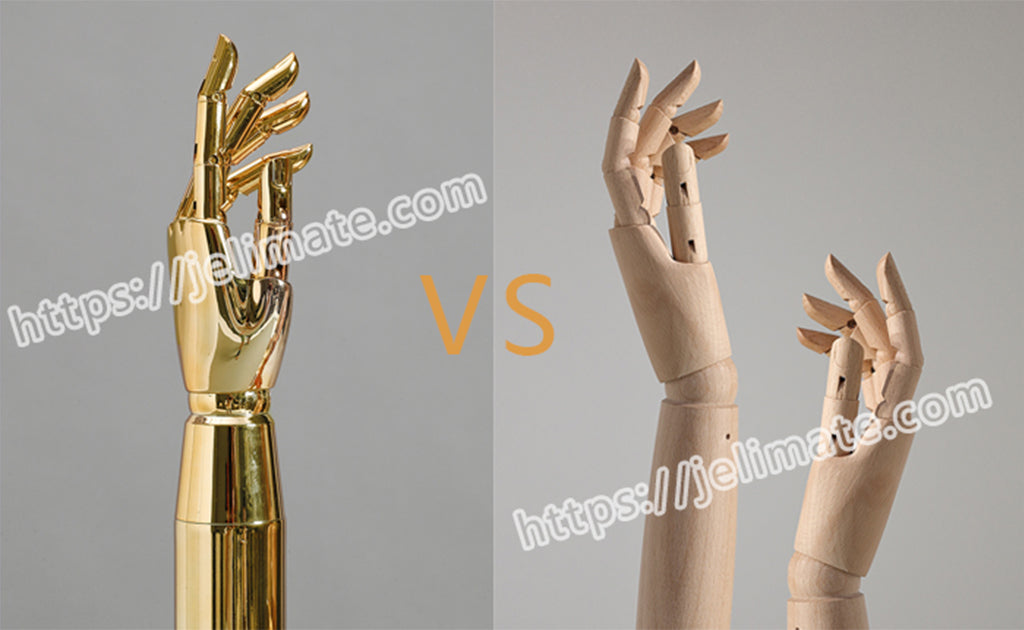 Gold base, strong and durable,adjustable function with inner and outer pole.
 Color rich, colorful, arbitrary choice:
Personalized 99 colors velvet gold square base gold flexible arms female dress form JELIMATE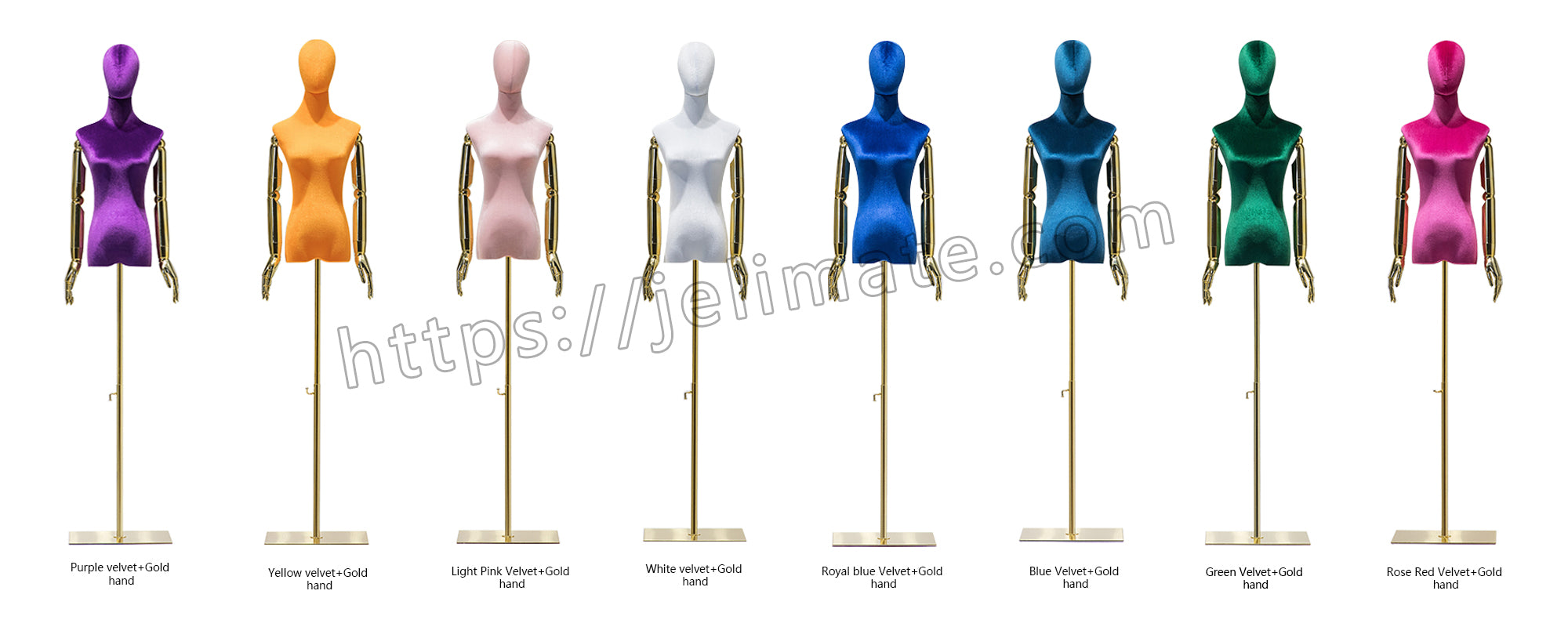 for clients who wants cheaper, please buy from our listing of Maryline with cheaper Base(2.5kg), which actually it's already enough for most display work.PURCHASING THIS PRODUCT VIA OUR ITEM LINK :
https://jelimate.com/products/female-half-body-dress-form-mannequin-torso-with-plated-hands-adjustable-height-adult-women-silk-velvet-fabric-mannequin-stand-display-model-%E7%9A%84%E5%89%AF%E6%9C%AC-1
Elegant design head, velvet fabric, wearable accessories, screw interface, easy assembly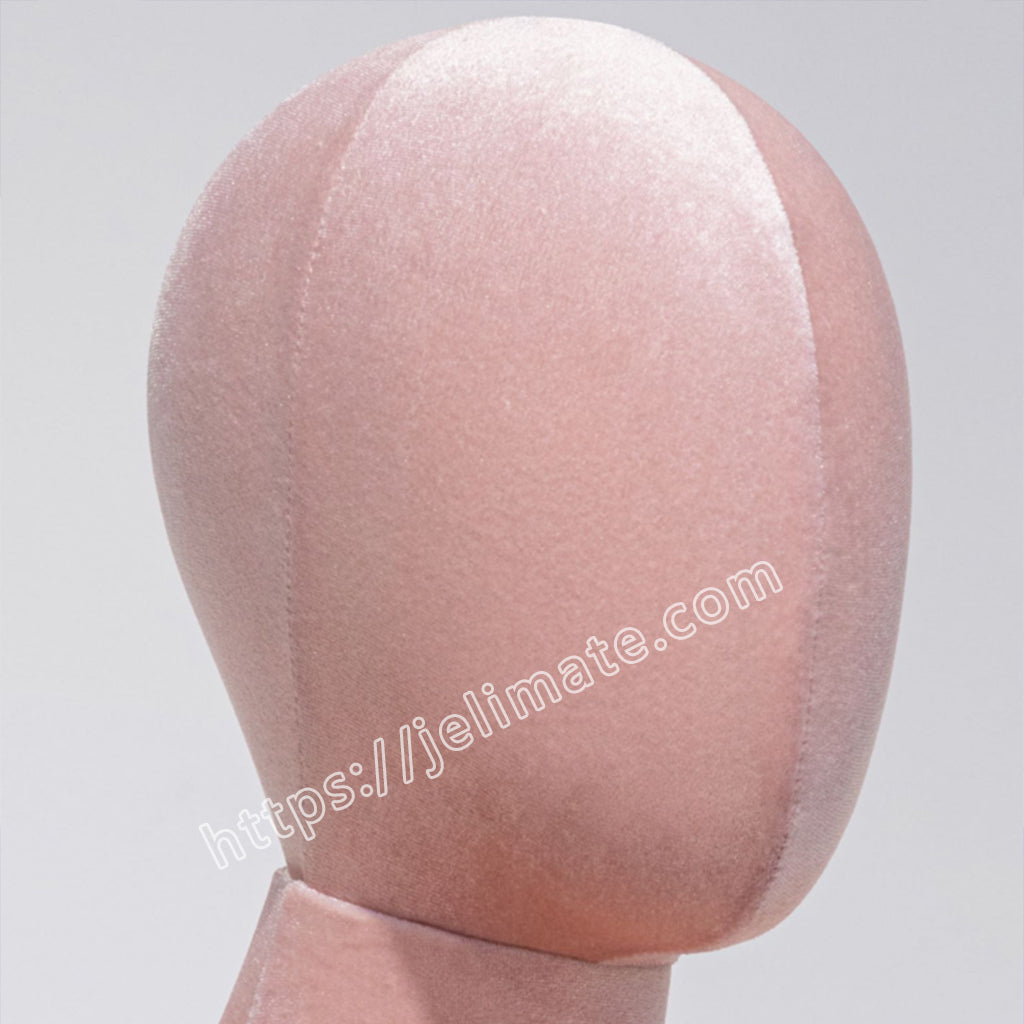 Best Review and Feedback from each value customer: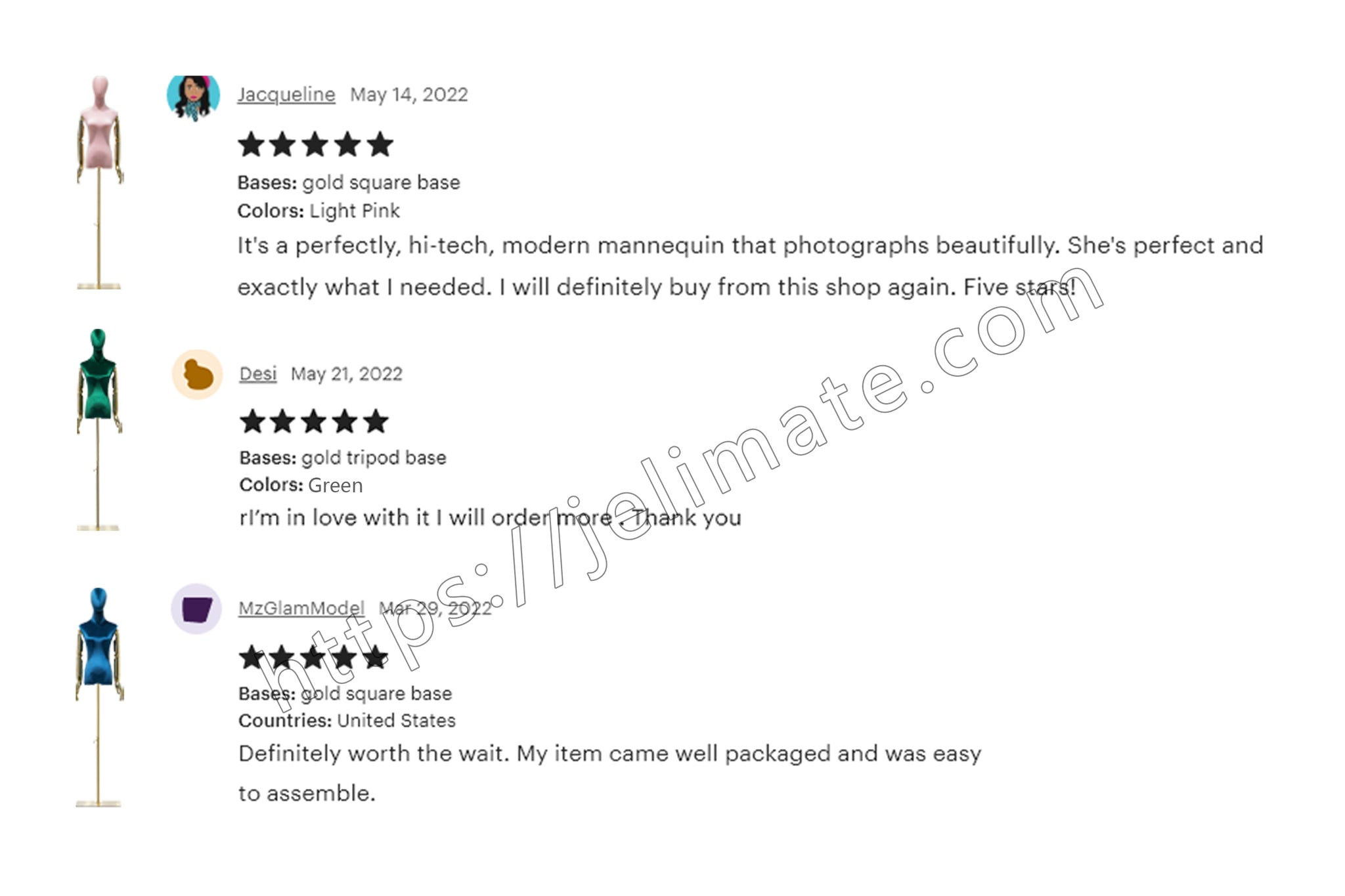 Jelimate
-Since the establishment of the brand, has been adhering to continuous update and iteration, seeking change and innovation.  For the majority of clothing brands, window display props to provide design, research and development of more better quality models, clothing hangers, wigs, jewelry display props, etc.. 
Anyway, the last but not least, where to buy such a beautiful velvet head mannequin?
 You can check and buy from our website:
https://jelimate.com/products/female-half-body-dress-form-mannequin-torso-with-plated-hands-adjustable-height-adult-women-silk-velvet-fabric-mannequin-stand-display-model-%E7%9A%84%E5%89%AF%E6%9C%AC-1
#windowdisplay #visual #merchandise #dressform #mannequin #jelimate #display #fashion #school #pattern #draping #designer #google #globalfashion #unique #bridal #velvetmannequin