LUXURY COLORFUL HEADWEAR HEADBAND DISPLAY MANNEQUIN HEAD FROM JELIMATE
TITLE:
 Reasons to Using Jelimate Luxury Colored Velvet Head Mannequin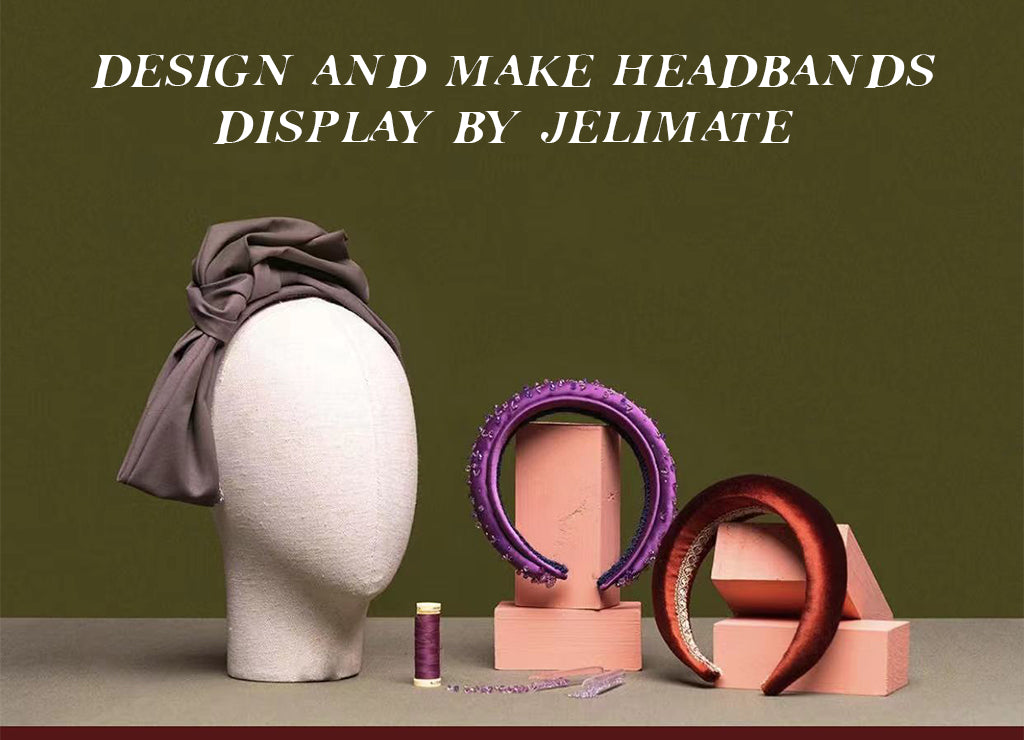 Headband are one of elegant lady's favorite accessories to wear years around, and it's also a very nice decoration when wearing clothing, without a beautiful headbands, girl will be not very fashion.

 But as we have so many headband and also once we are one of the brand headband company,
With the improvement of human living standards, more and more people like to have a headband that is suitable for their own, of course, the headband is not simply used to maintain hair's pose , more is to match clothes,wear quality, on behalf of a person's attitude to life and pay attention to , so there are many  headband brand companies in the world, such as Gucci,Dior,Prada,and CHANEL,etc.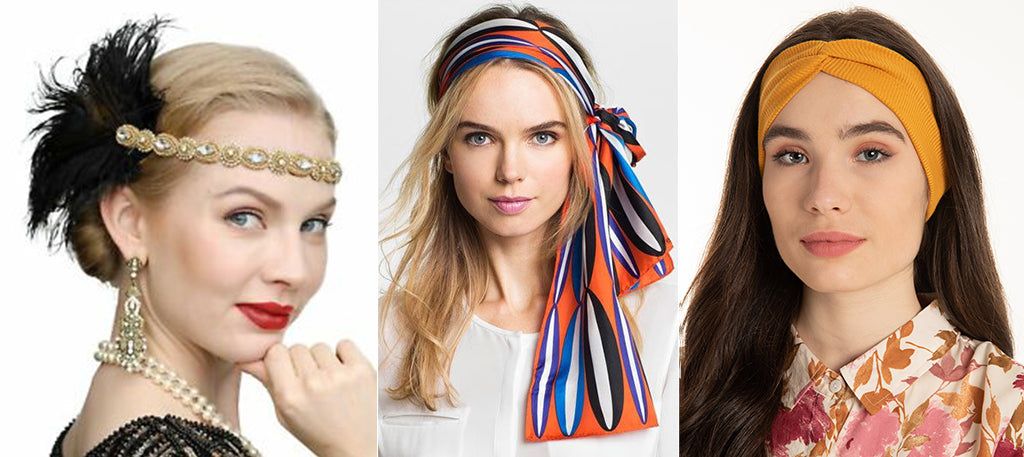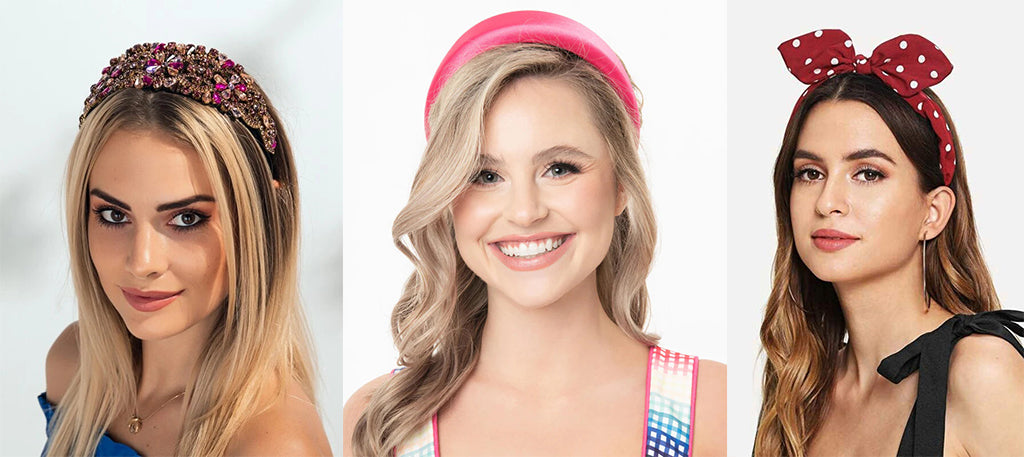 If you are a fashion headband company who export a large number of headband and also have your own boutique store, how to attract lady's eyes or improve your brand's level?
The answer is it's time to change and choose a luxury head mannequin to display your luxury headband will be the urgency business, what kind of head mannequin is more charming and look fashion?
Pls see our news design today:

 Using a fashion and good quality display head mannequin to organization collection your favorite hat cap is very important,
The head mannequin is made of Fiberglass high-quality, elegant egg head open molding by our company, modern design, eco-friendly materials, which have been carefully selected for their composition and reliability,the velvet is import and comfortable material,design is very new and fashion.
Comfortable imported luxury velvet fabric, various range of color for difference style of hat, go match your unique design!
The head mannequin also with velvet round base, once we remove the detachable round base, we also can screw the metal round base with adjustable pole to become two style, difference height and ankle show your accessories more professional!
This elegant mannequin helps you or the potential buyers visualize your products.You could also use it to take products photography if you want to make a magazine, it'll present your products in a professional way.It works well for showcasing your products neatly on a countertop, storefront, trade shows or home environment.
Buyer's feedback and review: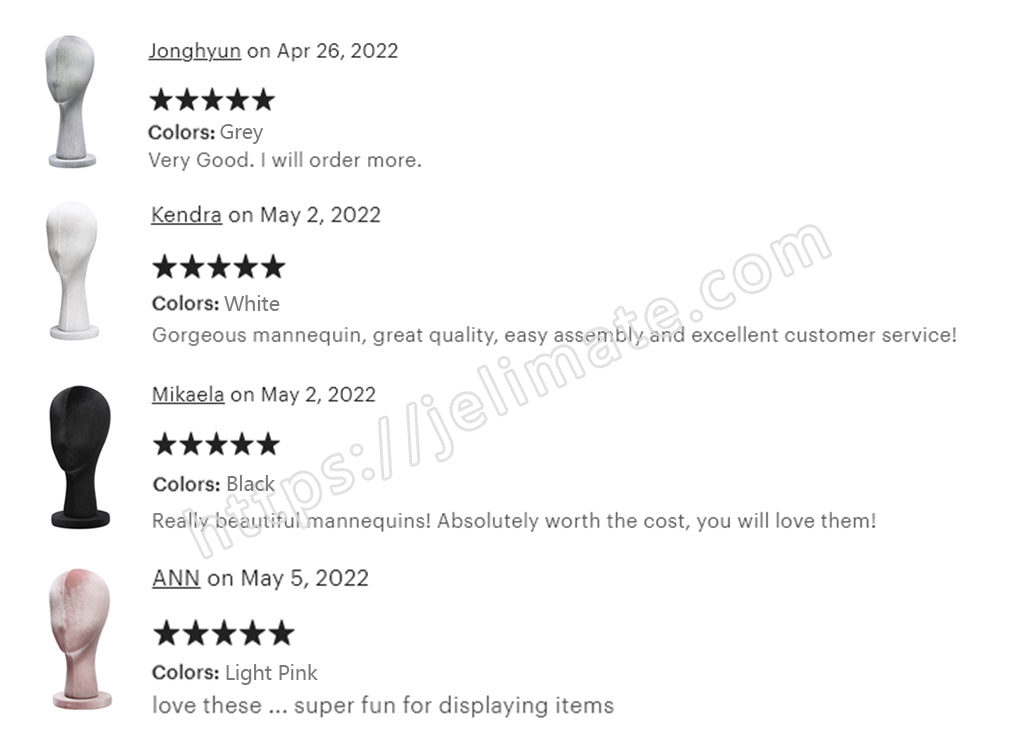 Jelimate
-Since the establishment of the brand, has been adhering to continuous update and iteration, seeking change and innovation.  For the majority of clothing brands, window display props to provide design, research and development of more better quality models, clothing hangers, wigs, jewelry display props, etc.. 
Anyway, the last but not least, where to buy such a beautiful velvet head mannequin?
You can check and buy from our website: shopify website:
https://jelimate.com/products/silk-stain-fabric-wrapped-female-mannequin-head-jewelry-wedding-glasses-mask-cap-wig-headband-hair-hat-display-head-mannequin-%E7%9A%84%E5%89%AF%E6%9C%AC-1
Keywords: #headmannequin #headform #headbandholder #headbandstand #headbanddisplay #displayhead #mannequinhead #headstand #headrack #mannequinheaddisplay #wigmannequinhead #wighead #wigholder #headdressform #headmannequinforsale #hatstand #hatholder #hatrack #hairmannequinhead #jewelryholder #jewelrymannequinhead #jewelrymannequindisplay #luxuryhead #windowmannequin #shopmannequin #storemannequin #velvethead #velvetmannequinhead #headscarf #clothingaccessories #headmodel #displayprops #displaymodel #displaymannequin #mannequintorso #femalemannequinhead #fashionmannequinhead #womenmannequinhead